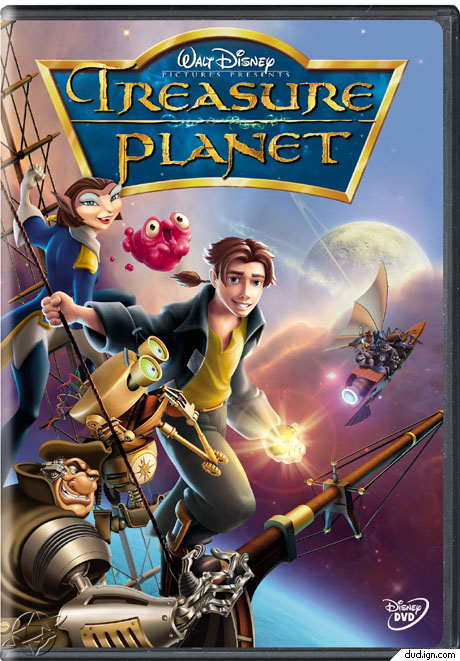 NOW AVAILABLE!!
Nominated for Best Animated Film of the Year for 2002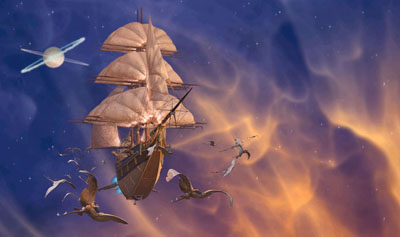 Total Domestic Gross: $38.5 million
Jim Hawkins... Joseph Gordon-Levitt
Long John Silver... Brian Murray
Captain Amelia... Emma Thompson
Dr. Doppler... David Hyde Pierce
B.E.N. (Bio Electronic Navigator)... Martin Short
Sarah Hawkins... Laurie Metcalf
Skroopt... Michael Wincott
Mr. Arrow... Roscoe Lee Browne
Billy Bones... Patrick McGoohan
Premise: Based on one of the greatest adventure stories ever told -- Robert Louis Stevenson's Treasure Island -- Walt Disney Pictures' exciting new animated space adventure follows fifteen-year-old Jim Hawkins' fantastic journey across a parallel universe aboard a glittering solar space galleon in search of the legendary "loot of a thousand worlds." Befriended by the ship's charismatic cyborg (part man, part machine) cook John Silver, Jim blossoms under his guidance, and shows the makings of a fine spacer as he and the alien crew battle supernovas, black holes and ferocious space storms. But even greater dangers lie ahead when Jim discovers that his trusted friend Silver is actually a scheming pirate with mutiny in mind.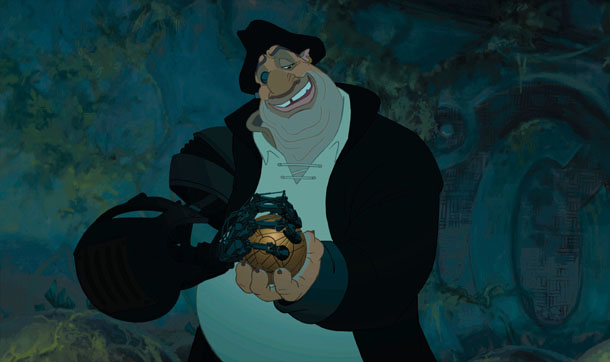 Rated:
Studio: Walt Disney Home Video
DVD Features:
Three Navigational Platforms including:

*Visual Commentary (In addition to providing audio commentary, join the Producer and Directors as they take viewers behind the scenes)

*Family Menu

*Behind-The-Scenes Menu

Deleted Scenes

Alternate Ending

RLS Legacy Game

Take a virtual 3-D tour of the ship and be challenged to the ultimate treasure hunt

Disney's Animated Magic

Go behind the scenes with Walt Disney Feature Animation Chairman Roy Disney

Disney Pedia: The Life of A Pirate Revealed

Discover fun and interesting tales of the age of piracy

Still Art Galleries

Character Galleries

Animation Featurette

Dimensional Staging

Merging 2D and 3D Worlds

Music Featurette

Music Video

And Much More

Widescreen anamorphic format