Walt Disney World 1971-2003
1960's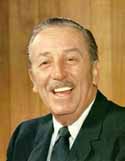 November 11th, 1965 - Walt Disney announces Florida Project
Spring 1969 - Construction starts on Magic Kingdom

1970's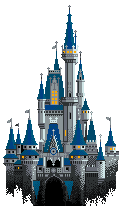 October 1st, 1971 - The Magic Kingdom opens
1972 - Carousel of Progress opens
1973 - Pirates of the Caribbean & Tom Sawyer's Island open
1974 - Star Jets opens
1975 - Walt Disney Village, Space Mountain, WEDway People mover open
1976 - River Country opens
1977 - The Main Street Electrical Parade opens on Main Street U.S.A.
_
1980's

1980 - Big Thunder Mountain Railroad opens
October 1st, 1982 - EPCOT Center opens
1983 - Journey into Imagination & Horizons open
1984 - Morocco pavilion opens
1986 - Living Seas & Captain EO open, Walter Cronkite narration added to Spaceship Earth
1988 - Wonders of Life, Norway, & Mickey's Birthdayland open. Illuminations premiers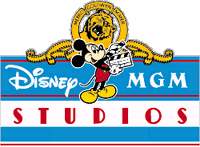 May 1st, 1989 - Disney*MGM Studios opens
1989 - Mickey's Starland, Body Wars, Cranium Command, Typhoon Lagoon & Pleasure Island open
1990's
1990 - Star Tours opens
1991 - Muppet Vision 3-D opens, SpectroMagic premiers
20th Anniversary of Walt Disney World
1992 - Splash Mountain & Voyage of the Little Mermaid open
1993 - NEW Hall of Presidents & Carousel of Progress presentations
1994 - Legend of the Lion King, Timekeeper, Innoventions, Honey I Shrunk the Audience, Food Rocks, Circle of Life, Twilight Zone: Tower of Terror and Blizzard Beach open.
1995 - Alien Encounter opens
1996 - Toontown Fair, NEW Universe of Energy, Backstage Pass, Boardwalk & Celebration open
25th Anniversary of Walt Disney World
1997 - Wide World of Sports & Downtown Disney West Side open

April 22nd, 1998 - Disney's Animal Kingdom opens
1998 - Buzz Lightyear's Space Ranger Spin, Fantasmic!, DisneyQuest & Disney Cruise Line open.
1999 - Test Track, Asia, Rock 'n' Roller Coaster, The Many Adventures of Winnie the Pooh and Illuminations: Reflections of Earth open.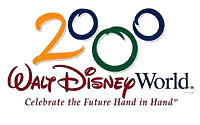 Millennium Celebration at Walt Disney World
2000's
2000 - Journey into Your Imagination & Sounds Dangerous open
100 Years of Magic at Walt Disney World
2001 - Playhouse Disney: LIVE on Stage!, Magic Carpets of Aladdin, Who Wants to be a Millionaire? Play It! open. Disney Stars & Motor Cars, Share a Dream Come True, Mickey's Jammin' Jungle Parade, and Tapestry of Dreams premiere. NEW presentation of the Hall of Presidents.
30th Anniversary of Walt Disney World
2002 - Chester & Hester's Dino-Rama, Get Happy with ABC, and Journey Into Imagination with Figment open.
2003 - Mission: Space and Mickey's PhilharMagic open.
2005/2006 - Forbidden Mountain: Legend of the Yeti opens


Located Just 1.5 Miles from Walt Disney World